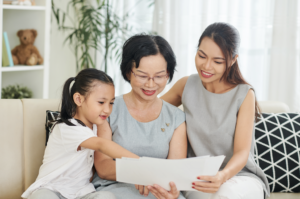 Yes, hypertension can be inherited from parents.
That's what Dr. Raulito Co, a cardiologist at Westlake Medical Center, noted in a recent interview. 
Dr. Co stressed the importance of consulting a doctor, especially when hypertension symptoms begin to manifest. He said that the condition, if left untreated, can lead to many kinds of illnesses like heart disease, stroke, and kidney ailments.  
He suggested that anyone who has a family history of hypertension and wants to lower their risk of contracting it should start leading a healthy lifestyle by eating right and engaging in proper exercise. 
Simple activities like brisk walking and jogging, done for thirty minutes to an hour, are already very good for the heart, Dr. Co pointed out. He also noted that a healthy diet entails more than just consuming adequate amounts of vegetables. It's also avoiding foods that are fatty, oily, and high in sodium. 
He added that people already diagnosed with hypertension should take their prescribed medicines daily and lead a healthy lifestyle to maintain a normal blood pressure. They should also visit their doctor regularly for possible prescription adjustment or laboratory requests in case their cholesterol level needs checking. 
Dr. Co encourages hypertensive women who saw their blood pressure spike during and after pregnancy to consult their doctor as their medication may need adjusting.  
If you're manifesting symptoms of hypertension or want to know more about the disease, you can visit Westlake Medical Center. To get expert medical advice regularly, follow Westlake Medical Center at https://www.facebook.com/WestlakeMedCenterPH/ and at https://www.tiktok.com/@westlakemedicalcenter.